Agua Bendita Swimwear

Agua Bendita is a Colombian swimwear company, created in 2003 by Catalina Álvarez and Mariana Hinestroza.

Agua Bendita has been characterized by giving an innovative and modern touch to its genuine, Colombian garments. This makes them modern, dynamic and catchy. The success-factor of this company has been the combination of laser cutting with high quality, imported products and materials, which have been the spear point of product development. Also, the lucky seal, so to speak, of Agua Bendita's garments, are the handcrafts made by Colombian artisans, who with their experience and accompanied by the brand's designers, have been able to create hand-made pieces based on traditional handcrafts that give a vanguard touch.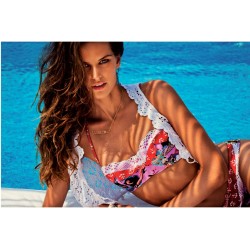 2013 Agua Bendita Bendito Naval Swimsuit Shoulder straps with bra clasp at back Bal..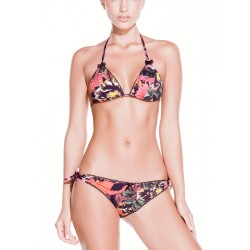 Agua Bendita Armada Swimsuit 2013 Includes Top & Bikini Bottom Pants not includ..