Voda Swim

Voda Swim is a new concept in bikini design. The magic is in a new patent pending Envy Push Up bikini top created by international model Yulia. Where ordinary bikini cups sag and wrinkle, Voda Swim bikini tops create perfect bikini breasts! Finding a bikini top that fits is a frustrating, disappointing experience. That's why a young fashion model and avid beach lover decided it was time to rethink that whole bikini thing. "I spend a lot of time at the beach, but I was always self-conscious about my swimsuit. Whenever I put on a bikini, it looked baggy and I looked shapeless. The bikini tops didn't provide any lift or contouring, and made my breasts look non-existent."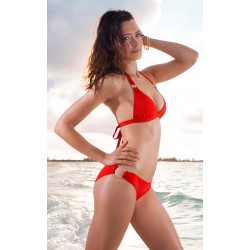 Voda Swim Envy Push Up ® Hoop Halter Top and Scoop Bottom Clearance item - final sale To..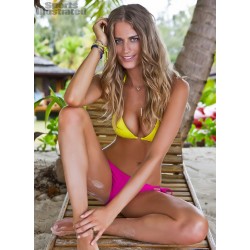 As seen in 2012 Sports Illustrated Swimsuit Edition! Voda Envy Push Up® Hoop String..
Showing 1 to 2 of 2 (1 Pages)